---
Monitoring Food Insecurity in Canada
UPDATED MAY 12, 2017: We have recently learned that Ontario, Newfoundland and Labrador, and Yukon opted out of food insecurity measurement in 2015 and 2016. The reports have been updated to reflect this development.
Click to download PDF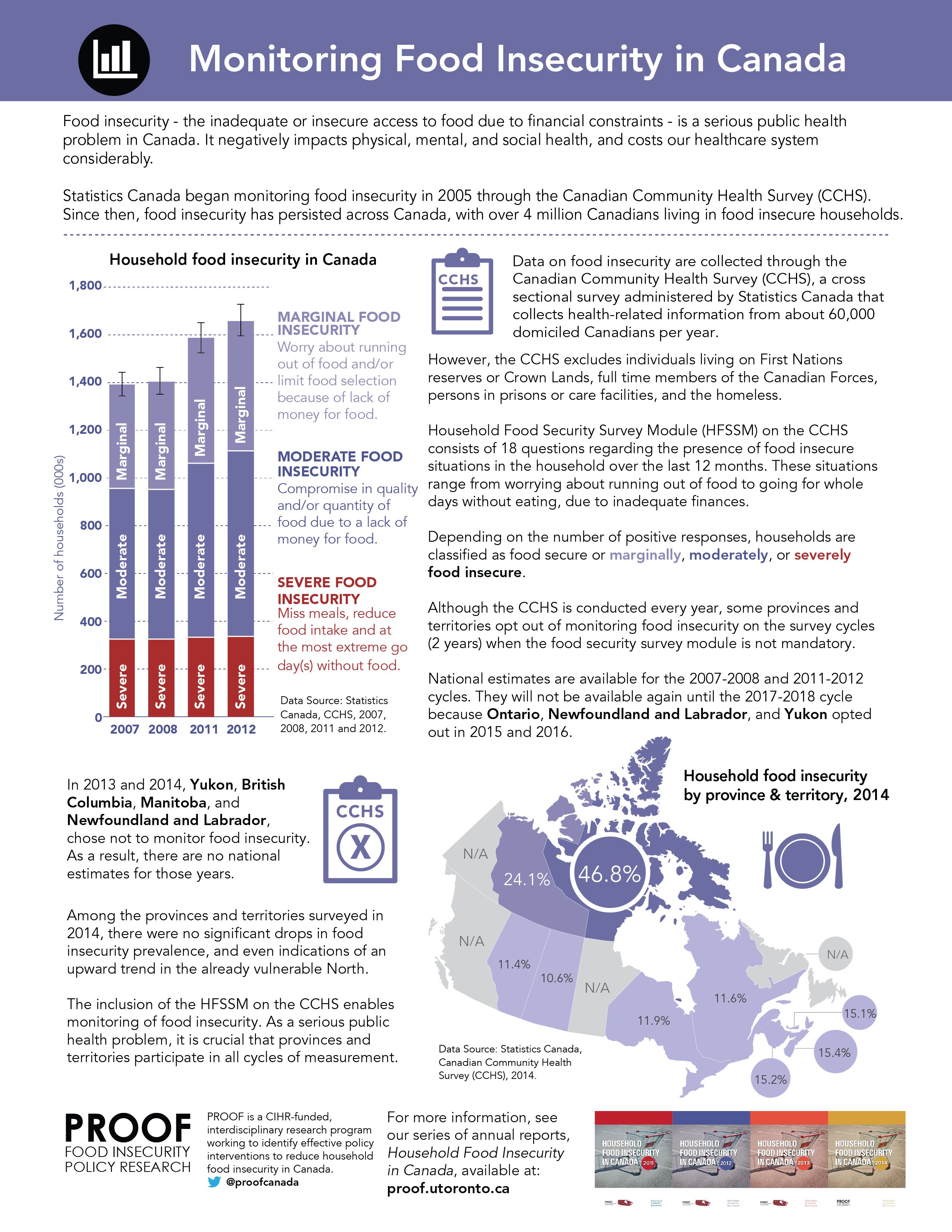 Children in Food Insecure Households
Click to download PDF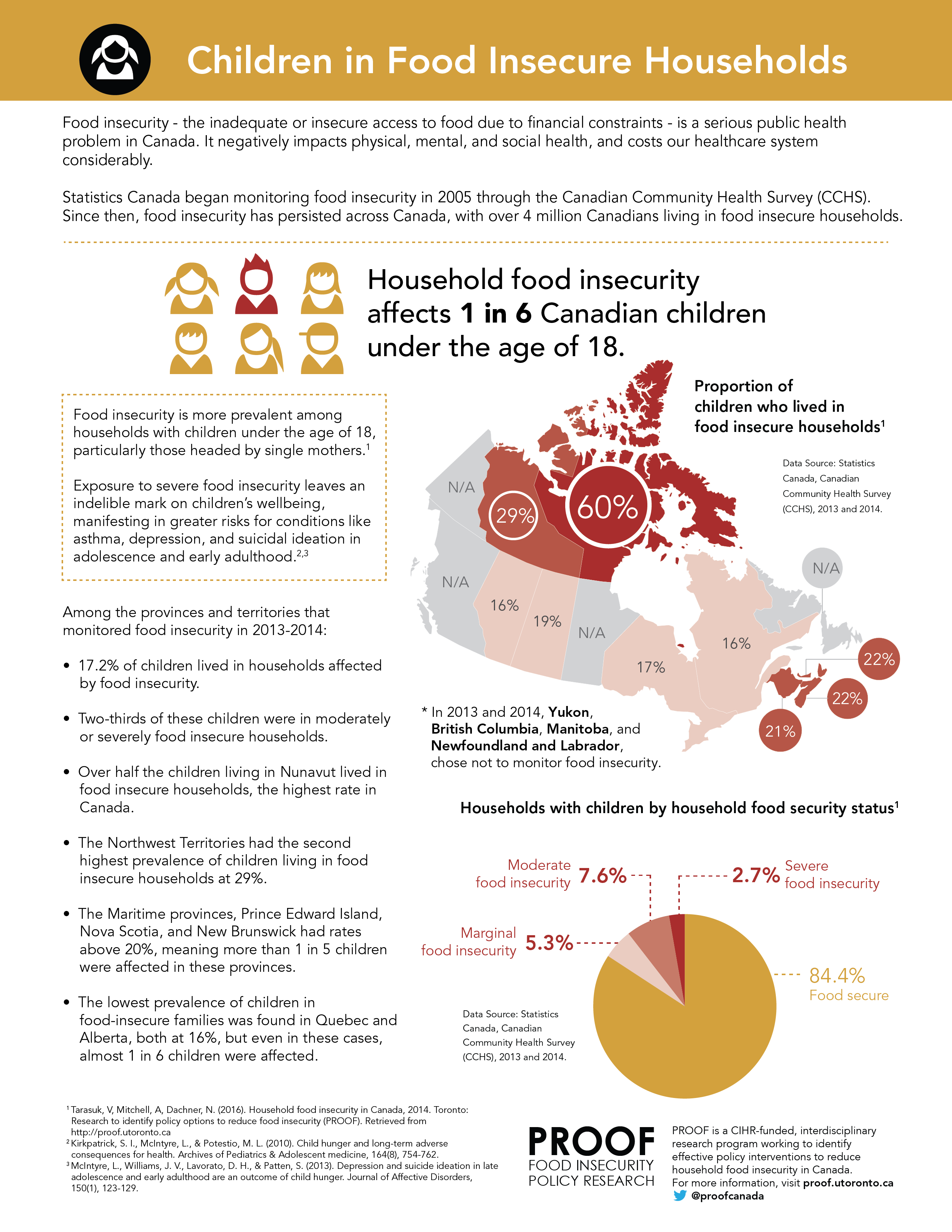 The Impact of Food Insecurity on Health
Click to download PDF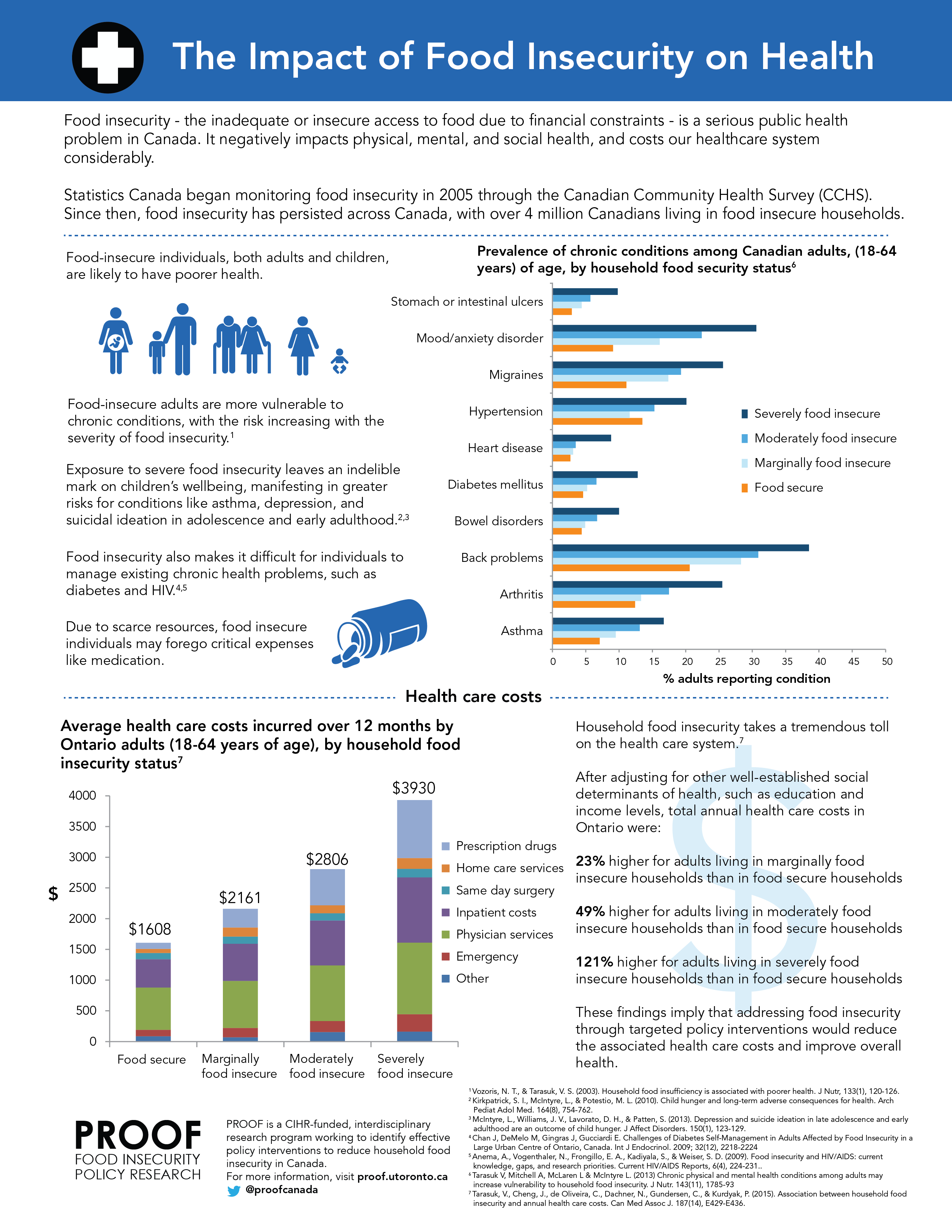 Public Policy and Food Insecurity
Click to download PDF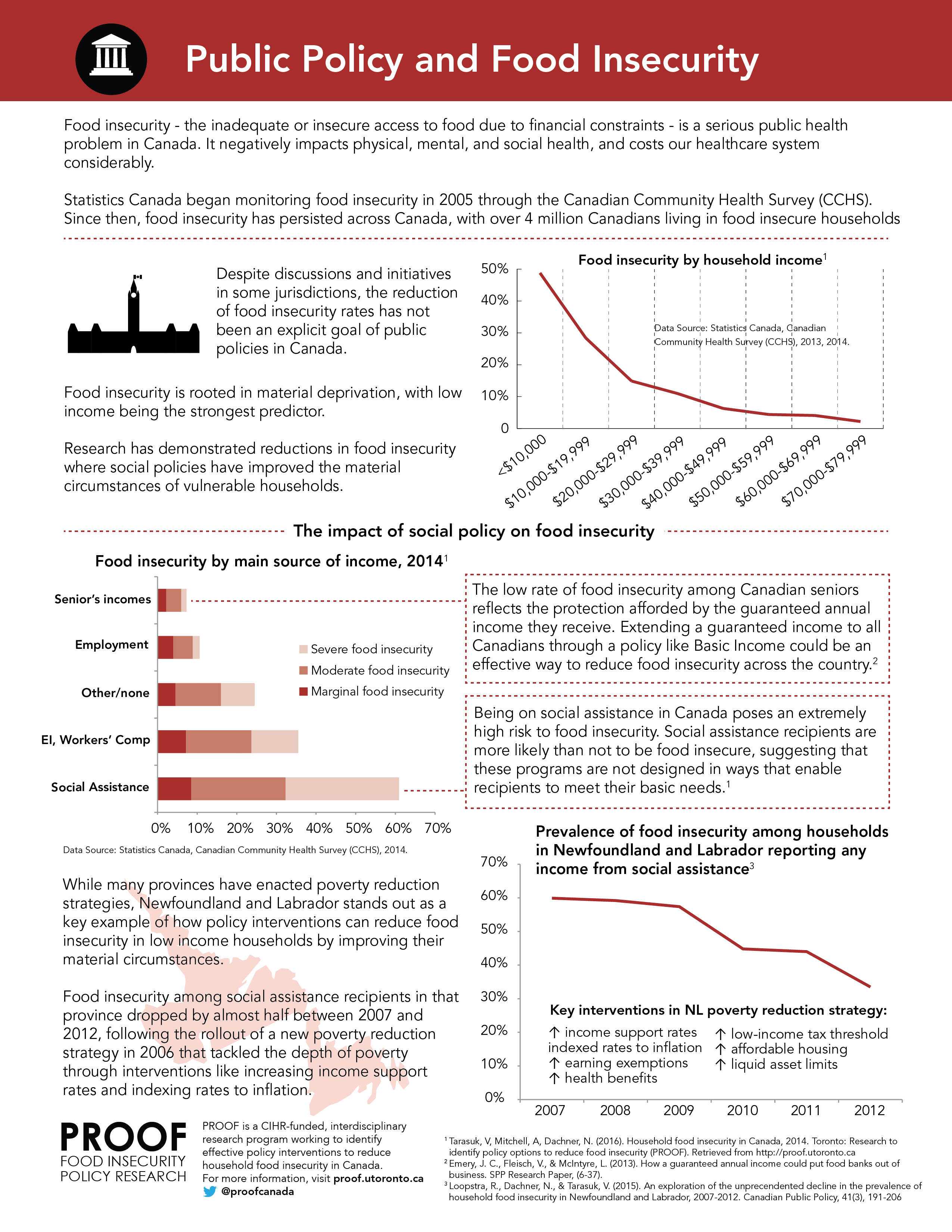 Food Procurement, Food Skills & Food Insecurity
Listen to PROOF Principal Investigator, Valerie Tarasuk, discuss the findings and importance of this research.(5 minutes) [Download MP3]
For more information about this research, please see: Huisken, A., Orr, S. K., & Tarasuk, V. (2017). Adults' food skills and use of gardens are not associated with household food insecurity in Canada. Canadian Journal of Public Health, 107(6), e526-e532. [Abstract]
Click to download PDF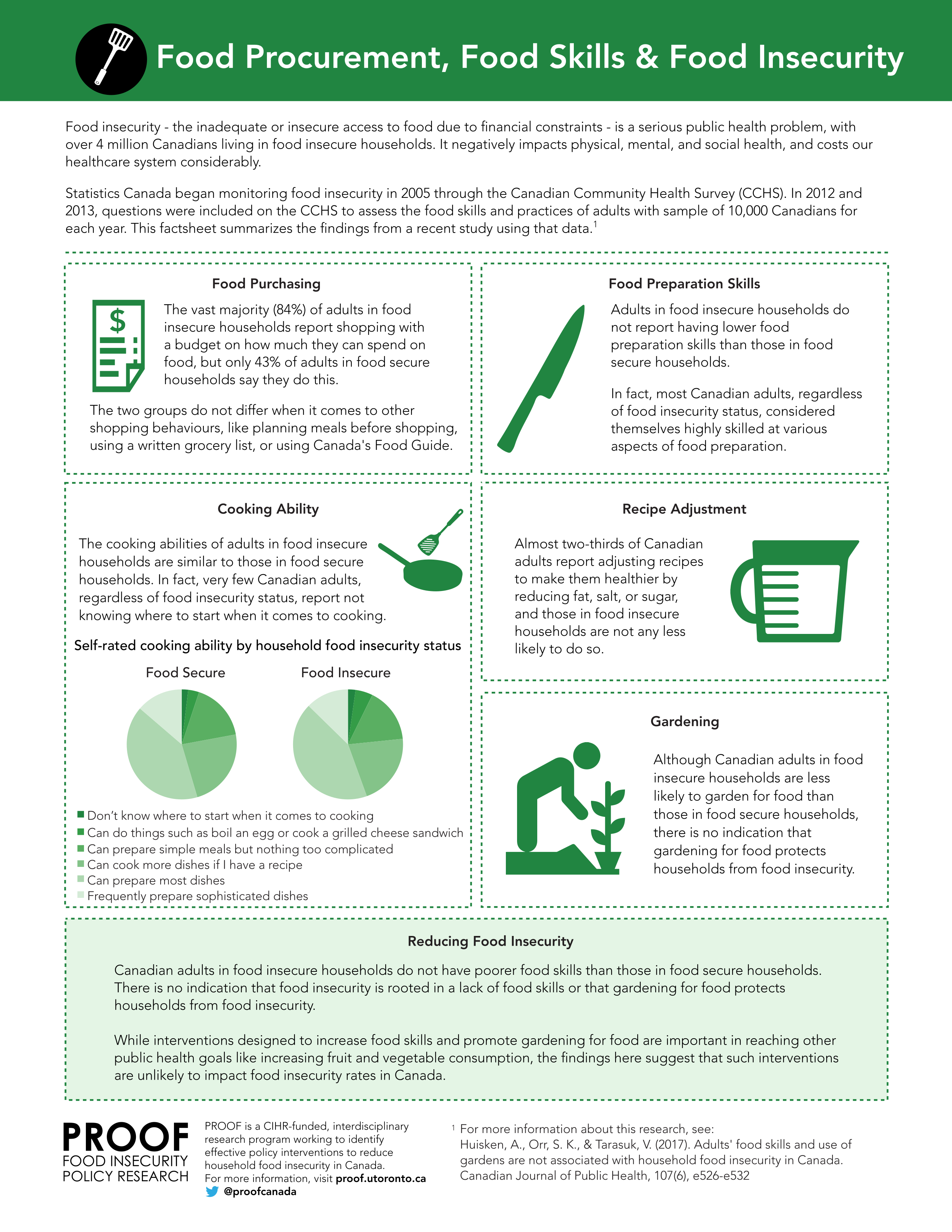 Food Insecurity and Social Assistance
Click to download PDF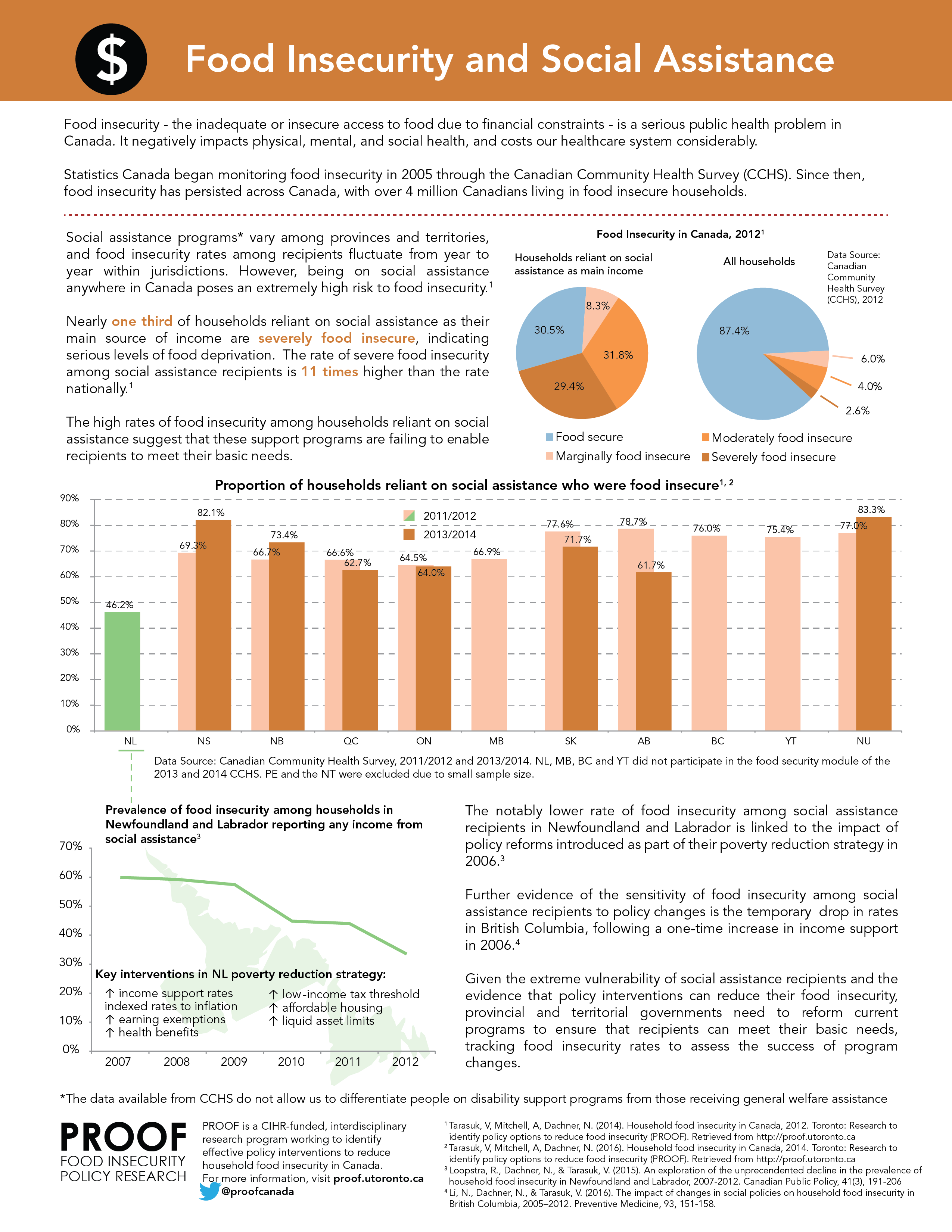 Our fact sheets are provided under the terms of a Creative Commons Attribution 4.0 International License. This license allows for free redistribution, as long as it is credited to PROOF.