PROOF's research shows that food insecurity is a policy decision that requires income-based interventions to solve.
Household food insecurity – the inadequate or insecure access to food due to financial constraints – is a serious public health problem in Canada. It negatively impacts physical, mental, and social health, and costs our healthcare system considerably.
By the time someone reports that they are struggling to put food on the table, they are also struggling to afford their other basic needs. Food insecurity is a sign of broader material deprivation and at its root is the lack of adequate and stable incomes for Canadians to make ends meet.
Statistics Canada began monitoring household food insecurity in 2005 through the Canadian Community Health Survey (CCHS). PROOF revealed the extent of the problem in Canada and popularized food insecurity statistics by analyzing the data and publishing annual reports.
Learn more about food insecurity
The most recent national measure was taken in 2017-18, when 1 in 8 households were food insecure, amounting to over 4.4 million Canadians, including 1.2 million children, living in homes that have difficulty putting food on the table because of a lack of money.
Household Food Insecurity BY PROVINCE & TERRITORY, 2017-2018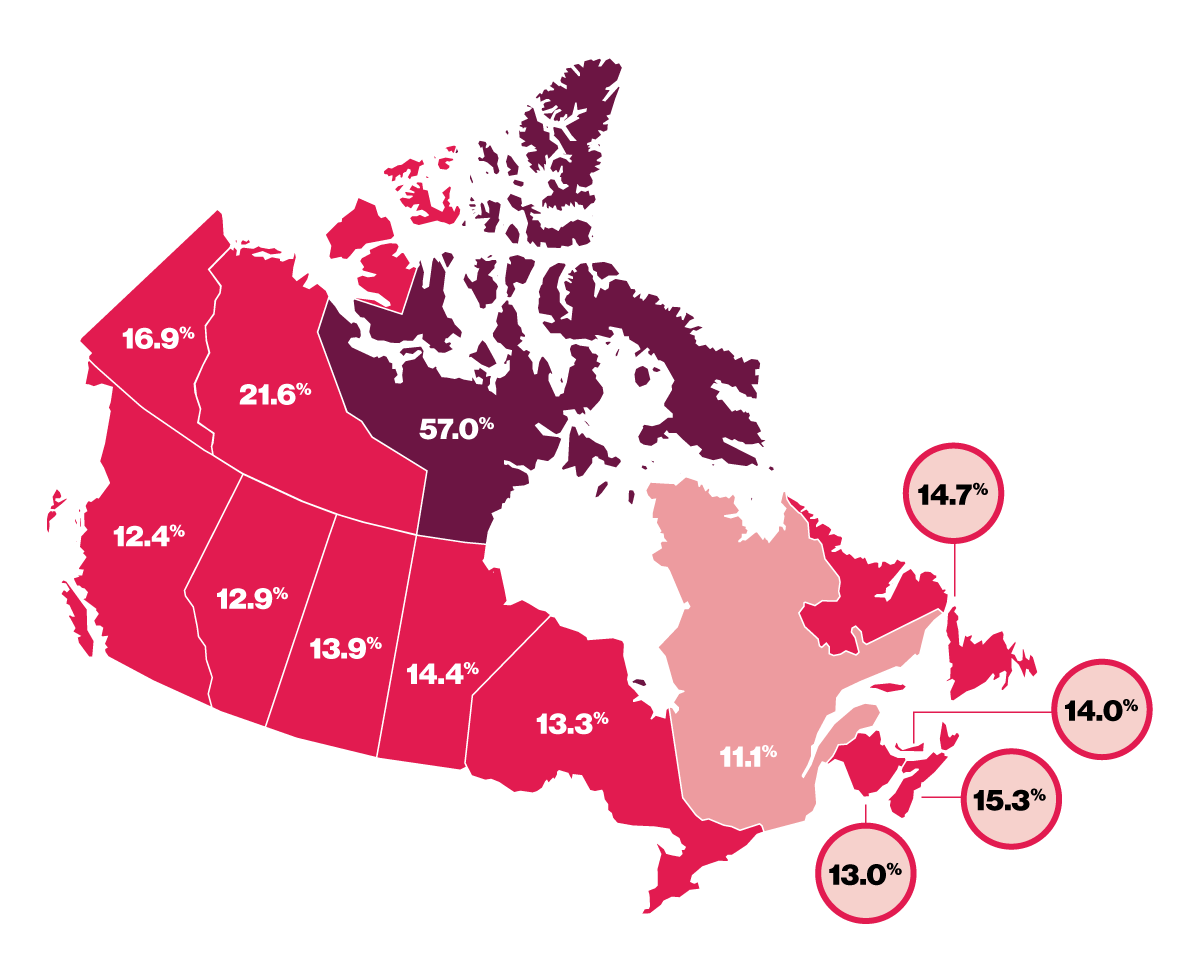 From our report, Household Food Insecurity in Canada, 2017-2018. Our analysis of data from: Statistics Canada, Canadian Community Health Survey (CCHS), 2017-2018.
Video transcript and references
PROOF is an interdisciplinary research program working to identify effective policy interventions to reduce household food insecurity in Canada.