Budget season has come to an end. The 2023-2024 federal, provincial, and territorial budgets come at a critical time where record inflation has put considerable financial strain on many Canadians. With 1 in 6 households struggling to affording food due to lack of money in 2021, the circumstances for these households have undoubtedly become more dire.
The policy interventions introduced in these budgets will be critical for household food insecurity because they play a significant role in whether or not Canadians have enough money for basic needs.
Federal Budget
In our reaction to the 2023 federal budget in The Conversation, we highlighted how the new one-time Grocery Rebate takes the right approach by providing cash directly to low-income households but falls short by not improving incomes enough or in an enduring way. We would've liked to have seen this approach taken to strategically enhancing the Canada Child Benefit, Canada Workers Benefit, and Employment Insurance for low-income Canadians.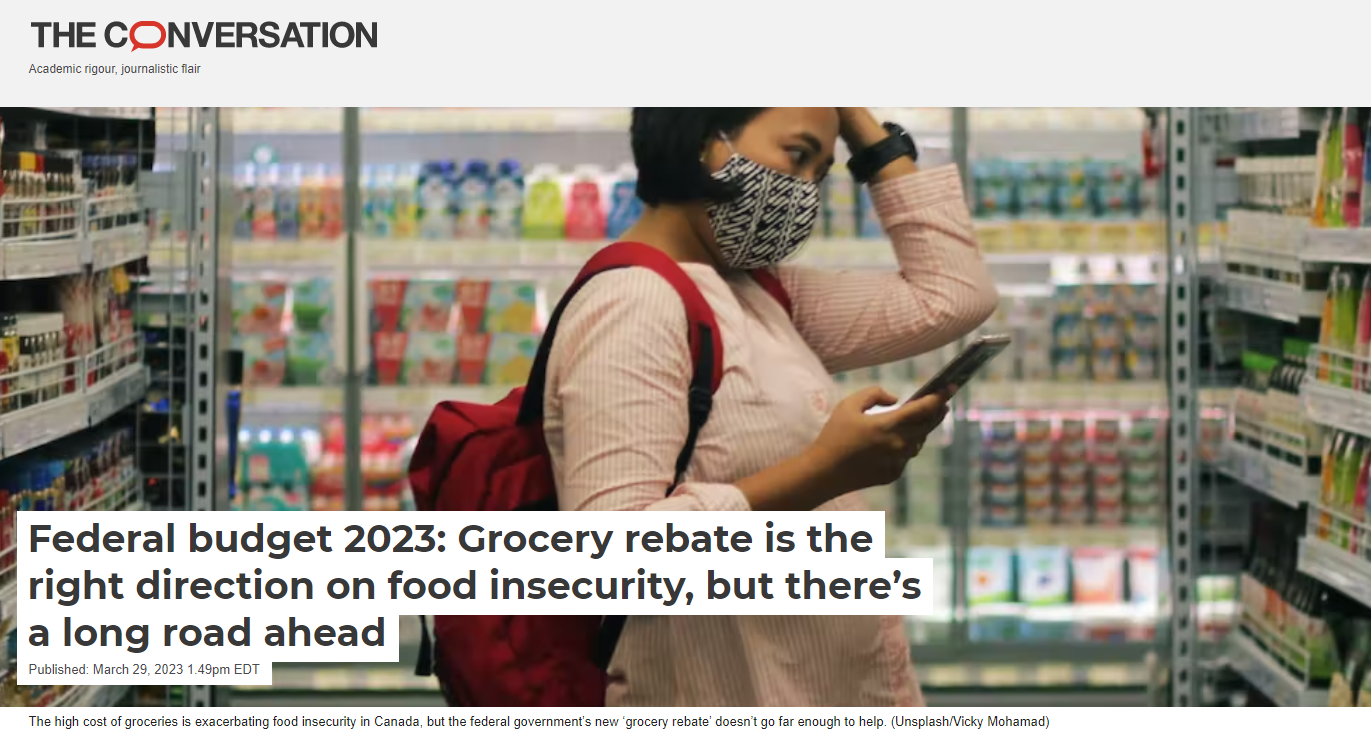 Provincial and Territorial Budgets
We have also reviewed the 2023 provincial and territorial budgets, highlighting important policy measures as well as missed opportunities to take steps that would help reduce food insecurity. Read our reflection and individual summaries here.