Annual Reports: Household Food Insecurity in Canada
The Annual Reports on Household Food Insecurity in Canada are designed to provide a tool to monitor trends and support the identification of priorities for intervention to address this major public health problem. They build on the extensive work of the Office of Nutrition Policy and Promotion at Health Canada, and Statistics Canada in monitoring household food insecurity in Canada.
PROOF seeks to improve the accessibility of food insecurity data by regularly reporting it in an easy-to-understand, comprehensive manner. These reports also contain summary data that is often unavailable through other public information sources, positioning PROOF as the unique provider of food insecurity statistics for certain vulnerable populations and from years in which the some jurisdictions opted to not measure food insecurity.
PROOF reports include marginal food insecurity in their analyses and derive estimates of the total number of individuals in food insecure households, allowing for prevalence measures that provide a more comprehensive picture of the state of food insecurity in Canada. For more information, please see the reports themselves, our measurement guide "Household Food Insecurity in Canada:A Guide to Measurement and Interpretation", and our commentary "The case for more comprehensive data on household food insecurity".
These reports are original works and the statistics may differ from how others report food insecurity data from Statistics Canada. As such, statistics appearing in PROOF reports should be appropriately attributed to the authors and PROOF.
Reports that have been released: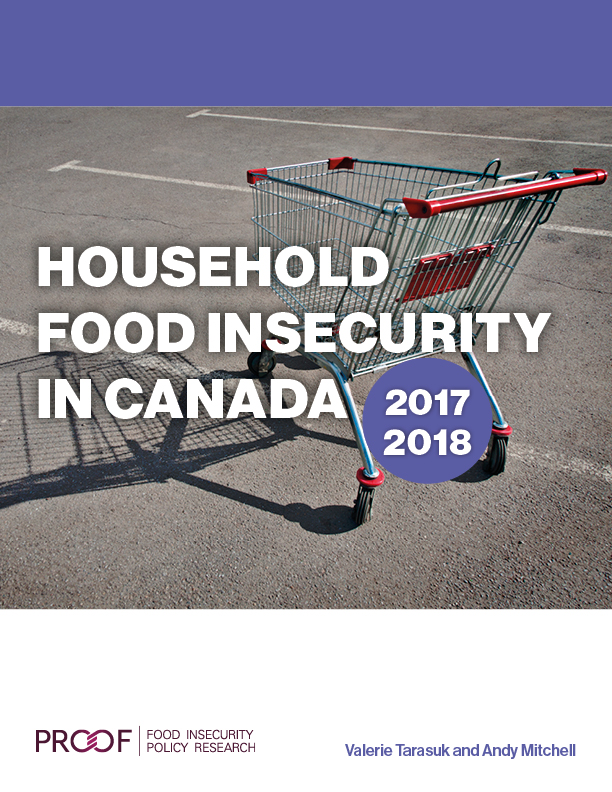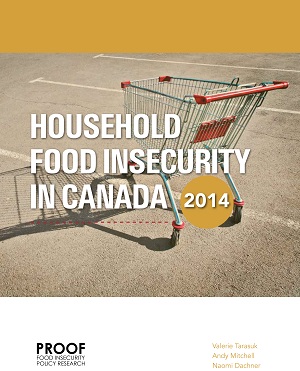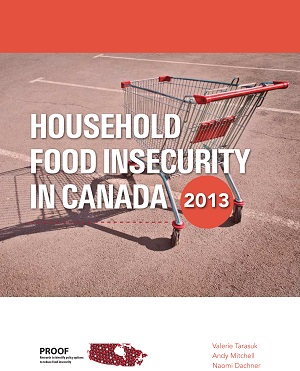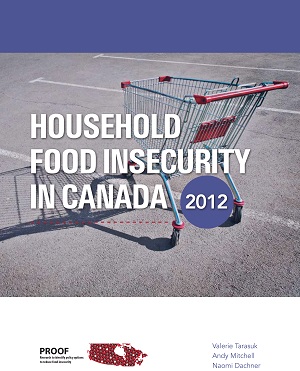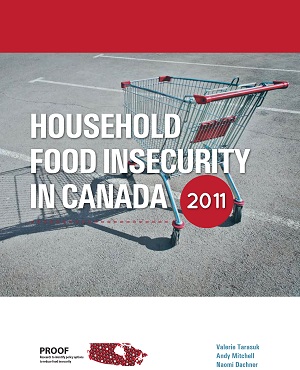 The annual reports are protected under a
Creative Commons Attribution-NonCommercial 4.0 International License
that allows you to share, copy, distribute, and transmit the work for non-commercial purposes, provided you attribute it appropriately to the original source. These reports are original works and the statistics may differ from how others report food insecurity data from Statistics Canada. Any use of the reports, including but not limited to the text, statistics, and graphics, should include clear and full attribution to the authors and PROOF. The reports include and cite findings from different research articles. Use of specific information should refer to the citations where applicable and appropriately attribute the original authors. This may not include the reports in the Other Reports section. If you have questions, please contact
proof@utoronto.ca
---
Other reports: