"What The Food ?!" The State of Household Food Insecurity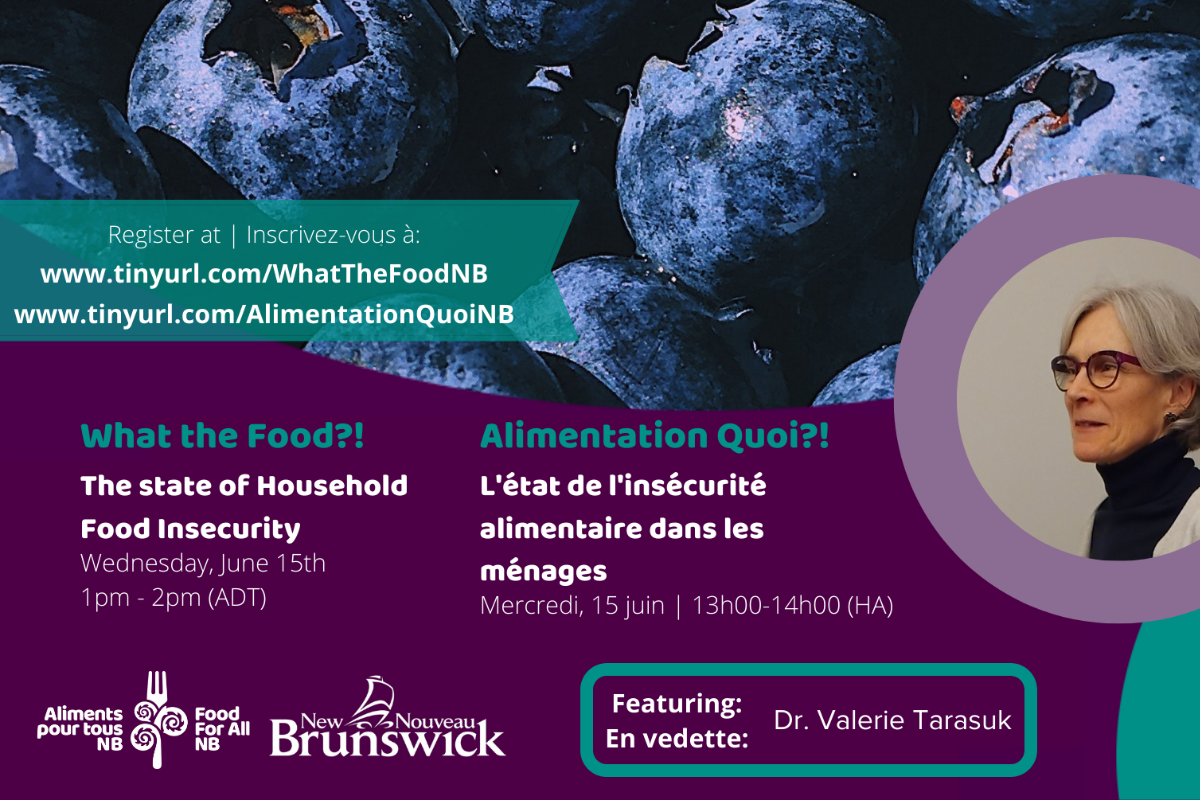 Dr. Tarasuk returns to Food For All NB's "What the Food?!" webinar series to share an update on the state of household food insecurity in 2021 and discuss how governments have recently responded to this problem.
This webinar discusses what's changed since 2018, what the record inflation means for food insecurity moving forward, and what is needed to protect people from food insecurity.

Presenter:
Valerie Tarasuk, PhD — Professor, University of Toronto