Food insecurity and use of mental health services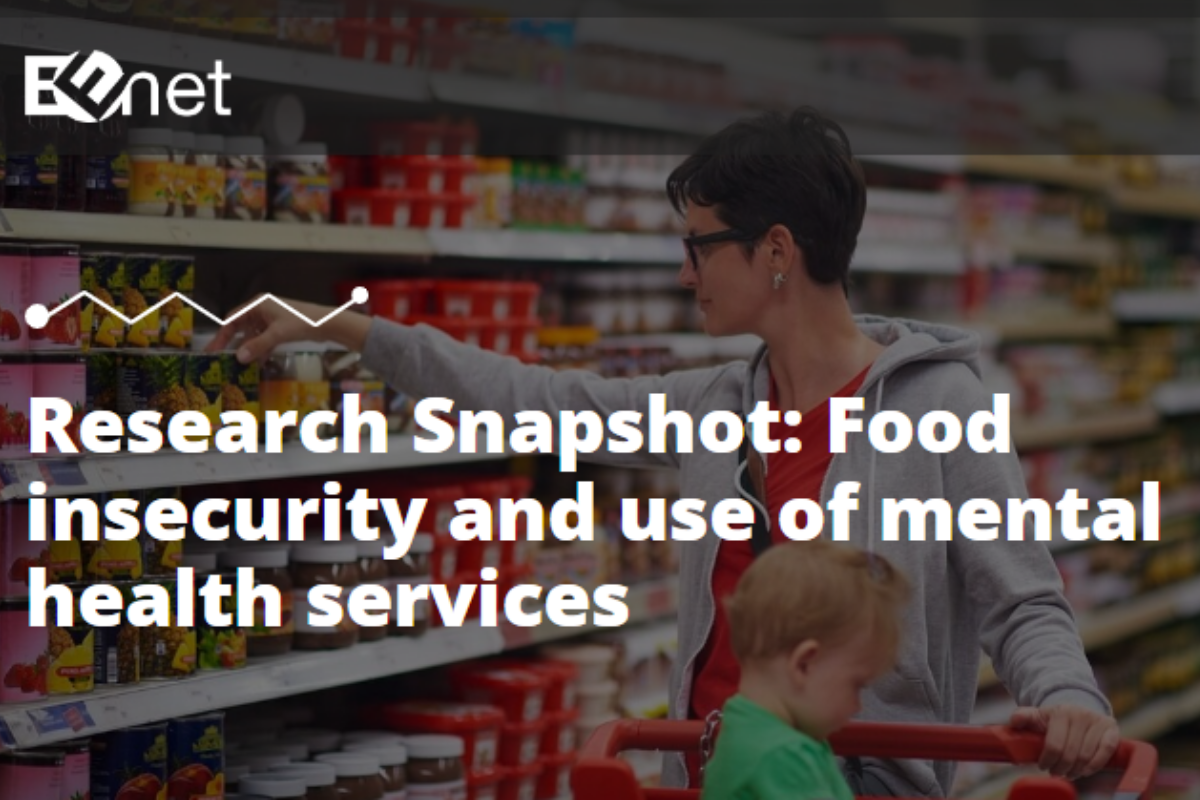 The Evidence Exchange Network (EENet) produced a Research Snapshot based on our study, The Relation between Food Insecurity and Mental Health Care Service Utilization in Ontario, published in The Canadian Journal of Psychiatry.
EENet is part of the Knowledge Mobilization portfolio in the Centre for Addiction and Mental Health's (CAMH) Provincial System Support Program (PSSP) and moves evidence to action to improve programming and inform policy change.
Food insecurity, or unreliable and insufficient access to food, is a strong predictor of mental health service use over the past year. Food insecure adults are significantly more likely to be hospitalized, admitted to the emergency department, and see a psychiatrist or primary care doctor for mental health reasons.

Researchers in Ontario found that there is a need for interventions to address the underlying causes of food insecurity. More research is needed to determine the policy changes, services and supports required to help those struggling with mental health problems and food insecurity.
Tarasuk, V., Cheng, J., Gundersen, C., de Oliveira, C., & Kurdyak, P. (2018). The Relation between Food Insecurity and Mental Health Care Service Utilization in Ontario. Canadian Journal of Psychiatry, 63(8), 557–569. https://doi.org/10.1177/0706743717752879