Food Insecurity and Breastfeeding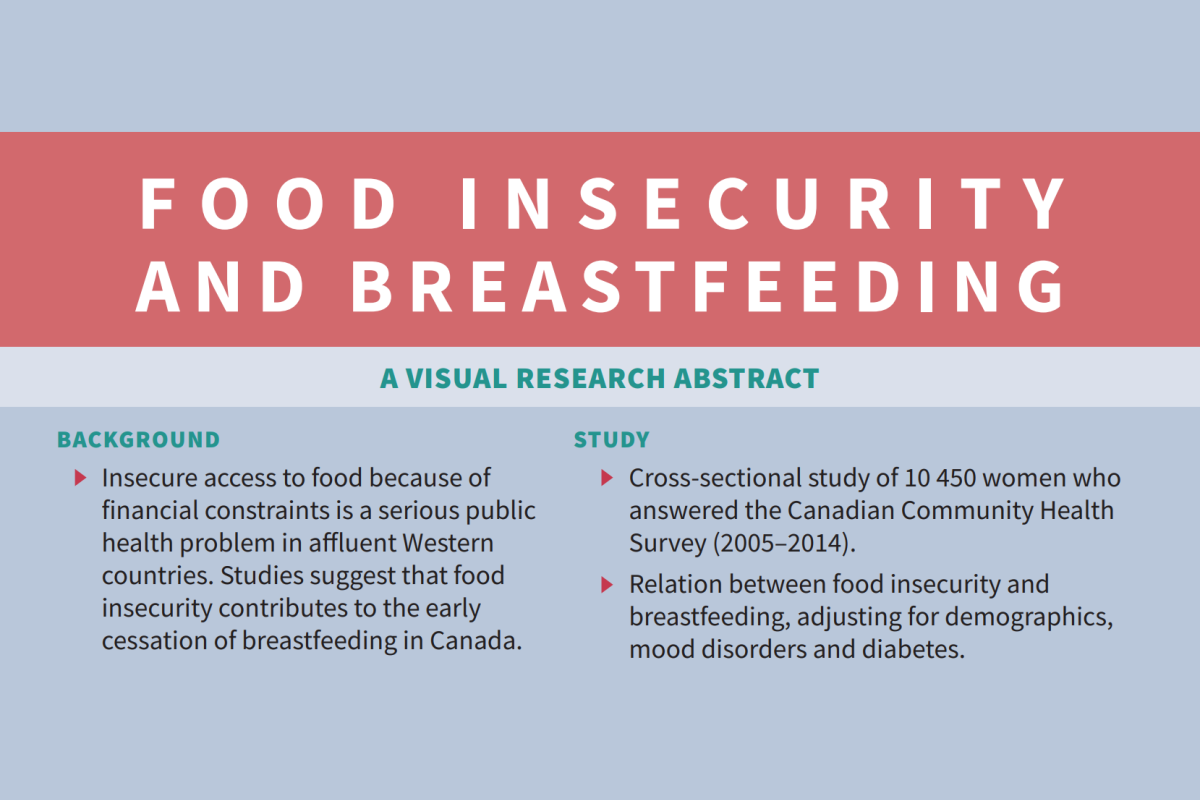 The Canadian Medical Association Journal produced a Visual Abstract for our study, Relation between household food insecurity and breastfeeding in Canada.
Mothers caring for infants in food-insecure households attempted to follow infant feeding recommendations, but were less able than women with food security to sustain exclusive breastfeeding. Our findings highlight the need for more effective interventions to support food-insecure families with newborns.
Orr, S. K., Dachner, N., Frank, L., & Tarasuk, V. (2018). Relation between household food insecurity and breastfeeding in Canada. CMAJ, 190(11), E312–E319. https://doi.org/10.1503/cmaj.170880