The 2023 Federal Budget has the right idea, but much more is needed to address food insecurity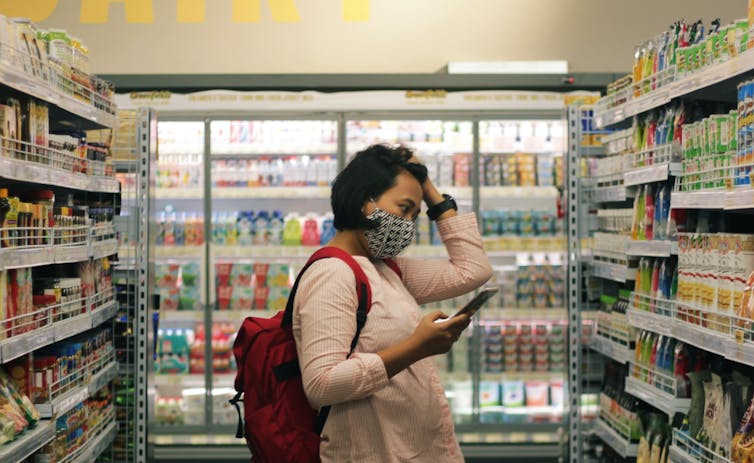 Valerie Tarasuk, University of Toronto and Tim Li, University of Toronto
With grocery prices at an all-time high, Canadians were paying close attention to the 2023 federal budget and what relief it might bring.
The promise to address affordability materialized as a new "grocery rebate" that will provide money directly to low-income Canadians. This policy takes the right kind of approach to supporting food-insecure Canadians, but it doesn't go far enough to address the large and longstanding problem of household food insecurity in this country.
Using population survey data collected by Statistics Canada, we estimated that 5.8 million Canadians, including 1.4 million children, lived in households that struggled to afford the food they need due to inadequate finances in 2021. That means one in six households in Canada's 10 provinces were food insecure. Similarly high rates were charted in 2019 and 2020.
With the recent unprecedented inflation, these statistics can only have worsened.
Direct cash transfer
Although this new measure is being called a grocery rebate, it's a direct cash transfer to low-income Canadians, delivered through the GST credit system. From what we can see from the budget, the grocery rebate will be almost identical to the one-time GST top-up credit provided in late 2022 as part of the federal government's Affordability Plan.
As a targeted income support, the grocery rebate is a step in the right direction for addressing food insecurity.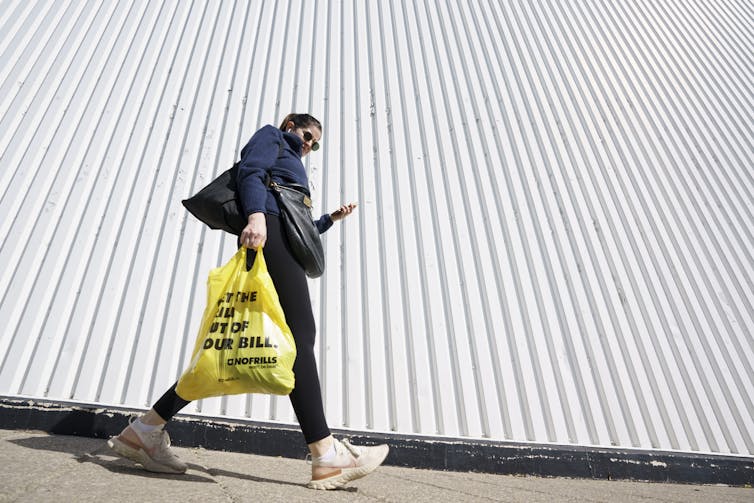 It recognizes that income inadequacy is at the root of the challenges faced by Canadians who are unable to afford the food they need. The only policy interventions shown to move the needle on food insecurity have been those that improve the financial situations of low-income households.
The grocery rebate is a major advance over the federal government's approach of providing hundreds of millions of dollars to food charities at the start of the COVID-19 pandemic in response to concerns of rising food insecurity.
The government is now taking some more responsibility for protecting households from food insecurity, enabling them to buy the food they need instead of expecting them to turn to charities for help.
Income-tested
There are several promising policy aspects of the grocery rebate. It is income-tested, which means it will only go to low-income households (in this case, single adults earning less than $45,000 and couples earning less than $65,000). These are the households most at risk of food insecurity and most heavily impacted by rising costs of living.
It does not require someone to hold a job or earn a certain amount to be eligible. It can reach people who have had difficulty finding work or unable to work, like those on social assistance who are most likely to be severely food-insecure because their incomes are so low.
Since the grocery rebate is delivered through the GST credit mechanism, it should also be non-taxable and not impact the receipt of other benefits. And despite its name, the rebate will be provided automatically, without additional barriers like separate applications or eligibility criteria.
Unfortunately, like last year's GST top-up, the grocery rebate is far from enough. It is only a small, one-time cash transfer in a budget absent of any enhancements to other income supports.
Eligible singles will receive up to $234 as a single one-time payment, and a couple with two children will receive up to $467. While surely helpful to low-income households, this amount comes nowhere close to making up for the drastic rise in costs of living.
The one-time nature of the grocery rebate presents the struggle of low-income households to afford food as a temporary emergency that will pass, and isn't tied to other policy decisions. But a one-time benefit cannot address the chronic inadequacy of public income supports and wages underlying the persistence of food insecurity in this country.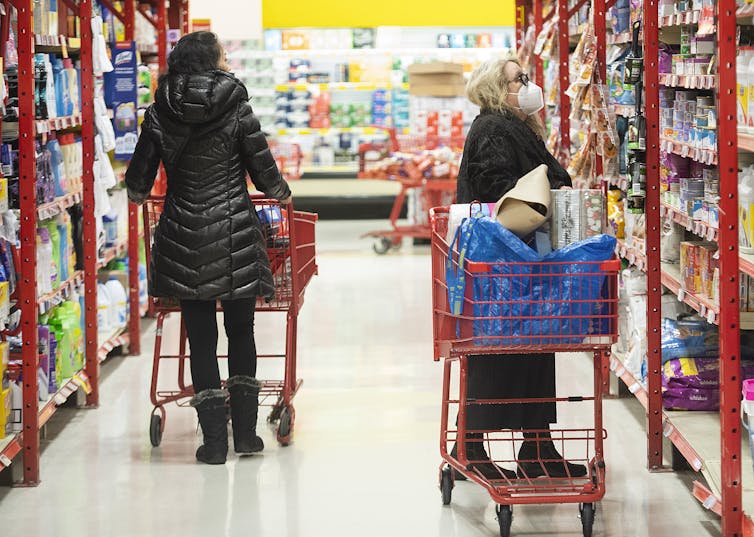 Expand the Canada Child Benefit
Moving forward, the federal government needs to go further with the direction of this rebate by providing more adequate support for low-income Canadians.
Our recent study shows that a more generous Canada Child Benefit for low-income families would reduce their probability of food insecurity.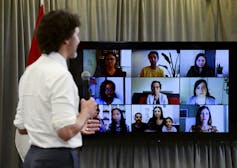 This could even be achieved in a way that is cost-neutral by redistributing funds currently used to provide the Canada Child benefit to very high-income families.
Other federal policy levers include the Canada Workers Benefit and Employment Insurance (EI). The 2021 federal budget started a process for reforming EI that is still ongoing. New research highlights the potential to protect Canadians from food insecurity by increasing the amount of money provided by EI and making it accessible to more workers.
With health care another budget priority, it's important to recognize that food insecurity is deeply connected to health-care use. Food-insecure adults are more likely to require various health-care services, including acute care, mental health care and emergency services, and incur greater health-care costs. Reducing food insecurity could offset considerable public health-care expenditures.
At this critical juncture of high food insecurity and unprecedented inflation, the 2023 federal budget is heading in the right direction, but falls short of taking the necessary steps to address food insecurity.
---

Valerie Tarasuk, Professor of Nutritional Sciences, University of Toronto and Tim Li, Research Program Coordinator, University of Toronto
This article is republished from The Conversation under a Creative Commons license. Read the original article.