New op-ed from PROOF's Dr. Catherine Mah discussing the cancellation of Ontario's basic income pilot. Originally published in The Conversation on August 2, 2018.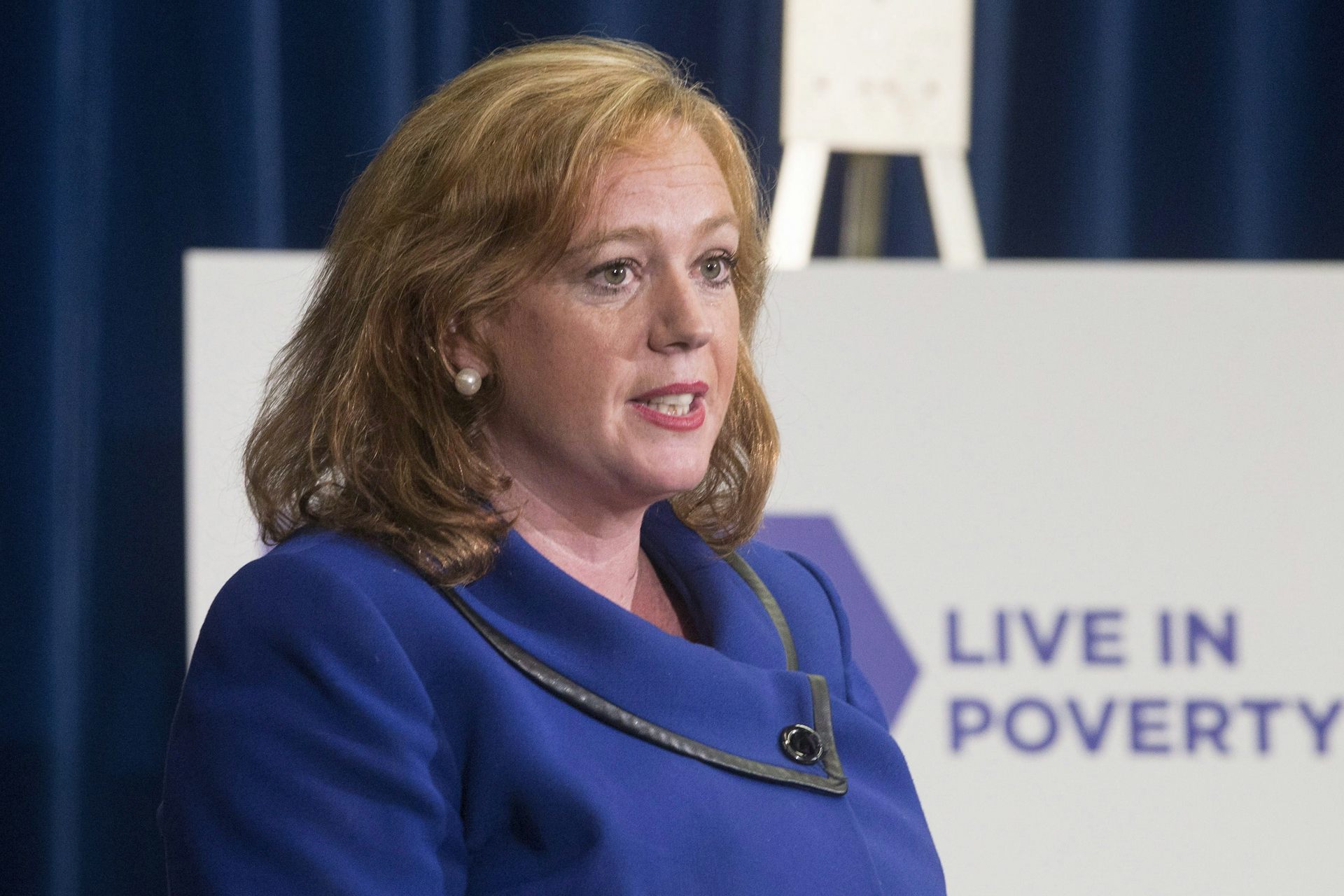 Lisa MacLeod, Ontario's minister of children, community and social services, announces an end to the province's basic income pilot project on July 31, 2018. THE CANADIAN PRESS/Chris Young
Ontario's minister of children, community and social services just announced that the Canadian province's landmark basic income pilot project would be terminated. Lisa MacLeod did not offer an alternative for moving forward, apart from a vague mention of a "better plan in 100 days."
The project has been running since April 2017. It reached full enrolment with 4,000 residents receiving the basic income payment in three communities: the Hamilton area, the Thunder Bay area and Lindsay. More than 2,000 additional individuals are volunteering as participants in the study without receiving monthly payments. They are helping to serve as a comparison group, to measure the differential effects for those in the program.
The Ontario pilot had already diverged to some extent from other models of basic income programs. A "full" basic income model is universal. It is based on the principle of targeting all individuals in a community unconditionally, regardless of income, without clawbacks.
Participants in Ontario received up to $16,989 per year for a single person, less 50 per cent of any earned income. Couples received $24,027 per year, less 50 per cent of any earned income. Up to an additional $6,000 per year was provided for a person with a disability.
MacLeod later admitted that the cancellation of the pilot was a broken campaign promise. In rationalizing the decision, she explained that the program was a disincentive to participants becoming "independent contributors to the economy." She went on: "We want to get people back on track and be productive members of society where that's possible."
This is poppycock.
'Ignorant' decision
Caring about the economy and society means caring about the outcome of the basic income pilot.
The Ontario Progressive Conservative government's decision is ignorant of the considerable thought and analysis on basic income as a promising policy solution for improving lives and strengthening the economy, ideas that come from the right and the left.
One of the best proxies that we have for understanding the effects of a basic income policy from an economic perspective in Canada is the guaranteed income received by seniors.
As part of the PROOF program of research led by Valerie Tarasuk at the University of Toronto, we have been studying the effect of policies and public programs to address food insecurity and its detrimental effects on health.
At the University of Calgary, Herb Emery and Lynn McIntyre studied the effect of a basic income guarantee on seniors' food insecurity and health. Remarkably, they found that food insecurity rates drop by half at people's 65th birthday as a result of seniors' income supports.
The research team also compared seniors' guaranteed income with conditional income assistance programs. They found that the income guarantee is beneficial to both physical and mental health, functioning in a way similar to wages.
Bolsters economy
Addressing poverty through a basic income is not just "the right thing to do." It also strengthens households' contribution to the economy. As Emery and McIntyre stated in their policy paper (emphasis added):
What is often not well understood is the efficiency case for addressing the root causes of poverty, and that poverty itself is a symptom of market failure. Symptoms of poverty, such as homelessness or household food insecurity, in this context, are not solely the product of an inadequate income level, but instead a lack of consumption insurance to address budget shocks — unexpected decreases in income or purchasing power of income. The ability to buffer against budget shocks, to maintain consumption levels when the budget is unexpectedly constrained, is a product of a surplus in the budget or the adjustable discretionary expenditure, and access to credit or assets.
In other words, people with more income don't just have more money to spend. They can also maintain their purchasing power through hard times. They can stay their course as consumers —and keep spending, in the economy —even when unexpected household expenses arise, as they always do.
If the effect on private consumption isn't convincing enough, PROOF research by Tarasuk and others has examined how poverty and food insecurity are associated with many other adverse health consequences that increase government expenditures for health care, a serious economic concern in Ontario and elsewhere.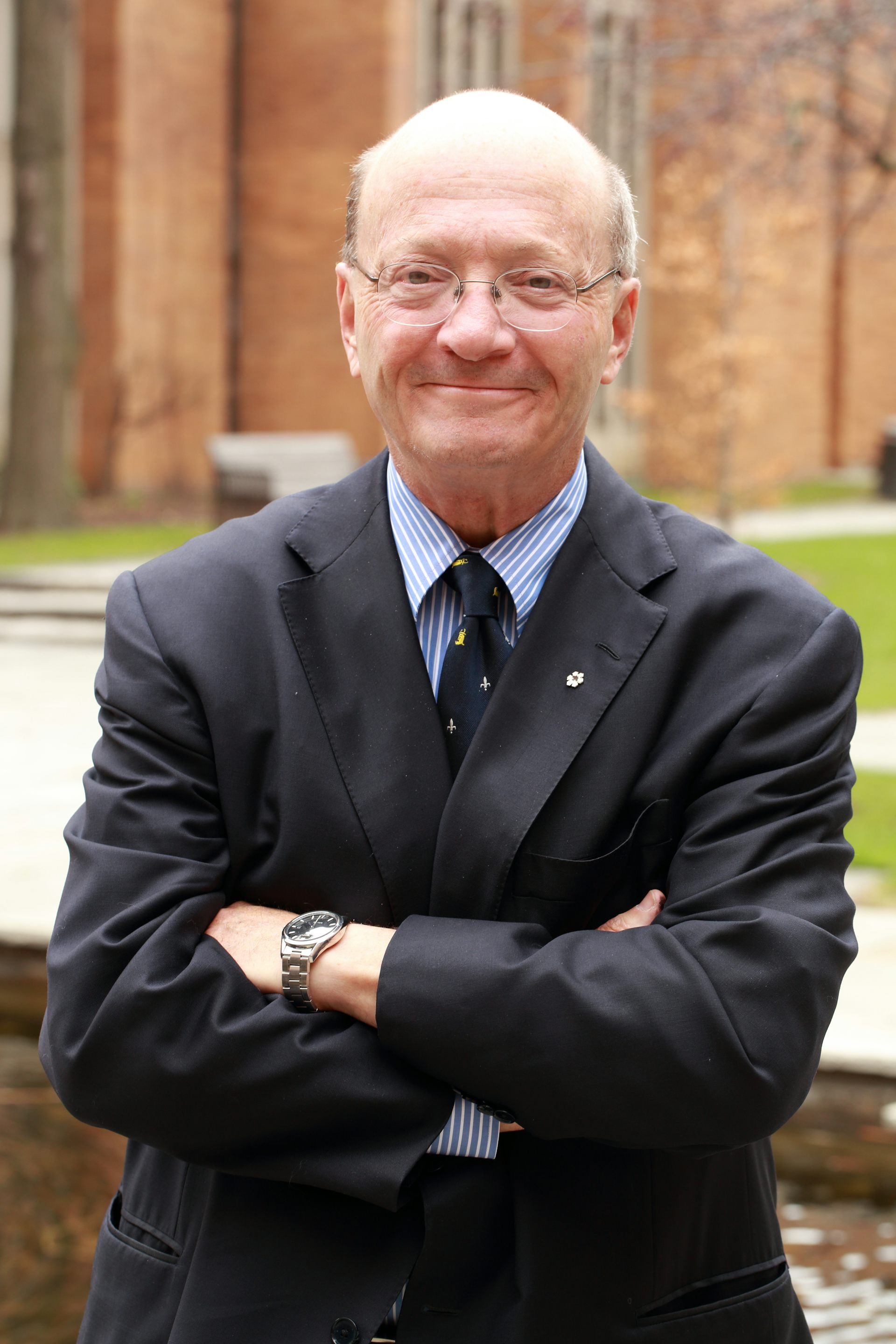 Conservative Sen. Hugh Segal is a big proponent of a guaranteed basic income program. Flickr
Total annual health-care costs for severely food-insecure households are more than double those that are food secure.
The evidence to date is that a basic income guarantee can be an effective strategy to reduce food insecurity and improve health outcomes, saving public dollars. The evaluation of the Ontario pilot would have offered crucial evidence to help us further examine this promising strategy.
Hugh Segal, former Conservative senator and voice of clarity on basic income in Canada, soundly denounced the cancellation of the pilot. His earlier discussion paper for Ontario was evidence-informed and practical.
Segal summarized the economic case for the pilot, and for addressing inadequate income, in his Globe and Mail op-ed:
It is obvious that a failure to reduce the gap between rich and poor is a threat to a balanced economic model that accommodates growth, investment, profits and equality of opportunity. … Looking at the cost of the pilot project is fair enough – but frankly, simplistic.
We don't need simplistic approaches to pressing societal issues. We need ways forward that best protect the vitality of our economies as well as the people and communities who participate in them. We need thoughtful policy-making based on good evidence, and the Ontario decision robs us of that.
For more PROOF research and fact sheets summarizing the evidence, visit http://proof.utoronto.ca/.
Catherine L. Mah, Canada Research Chair in Promoting Healthy Populations, Dalhousie University
This article is republished from The Conversation under a Creative Commons license. Read the original article.