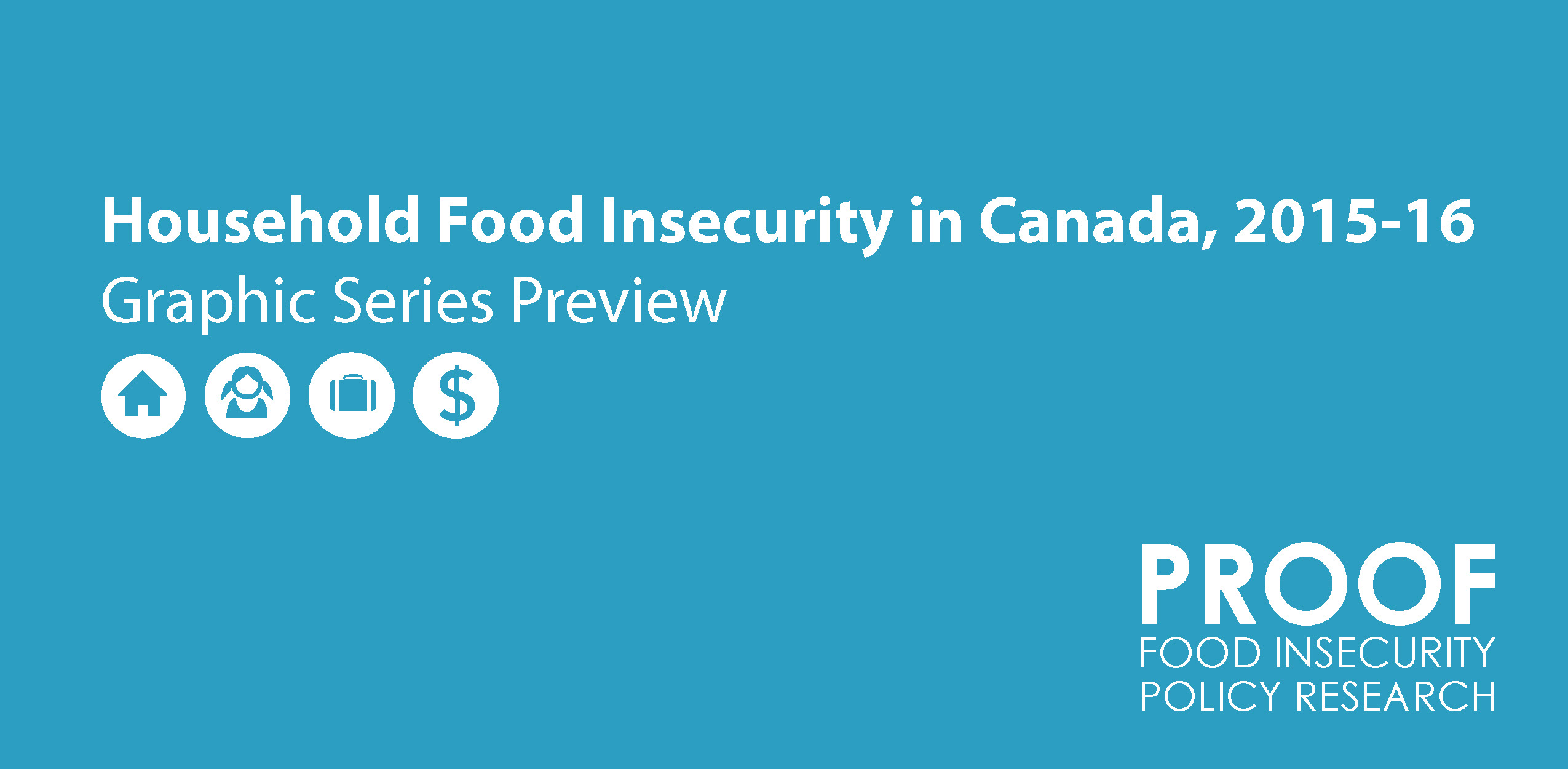 Last updated: July 2019
These results indicate the extent of food insecurity in 2015-2016 in the provinces and territories that elected to measure food insecurity then. In these results, we have corrected a Statistics Canada coding error that impacted the results in our earlier release of data from the 2015-2016 Canadian Community Health Survey.
In 2015 and 2016, Ontario, Newfoundland and Labrador, and Yukon chose not to monitor food insecurity. The next national estimate will be available in the 2017-2018 cycle of the CCHS.
This cycle of the CCHS was the first to use a new research design that updated the way Statistics Canada selects households to participate in the survey. This change ensures better representation of the population, especially in smaller places, but it also means that these estimates cannot be compared to previous years. Newfoundland and Labrador, Ontario, and Yukon opted out of food insecurity measurement in 2015-2016, but for the provinces and territories with measurements, this survey sets a new baseline by which to monitor household food insecurity in years to come.
---
Household food insecurity by province and territory, 2015-2016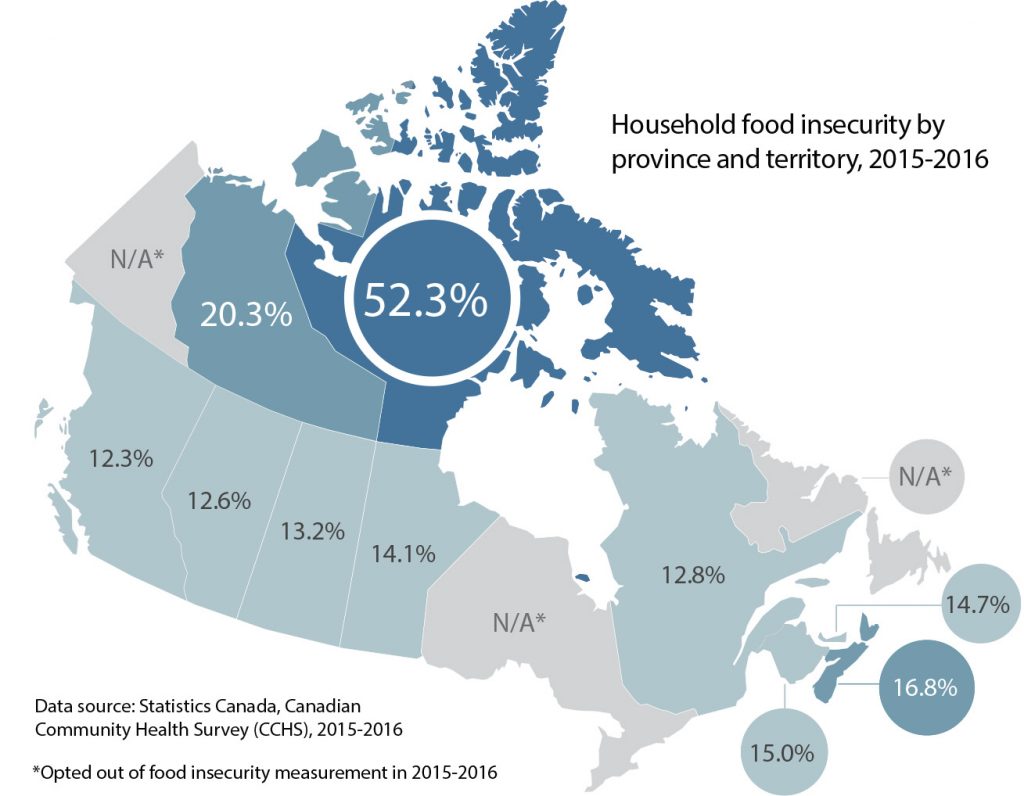 Proportion of children under 18 in food insecure households, 2015-2016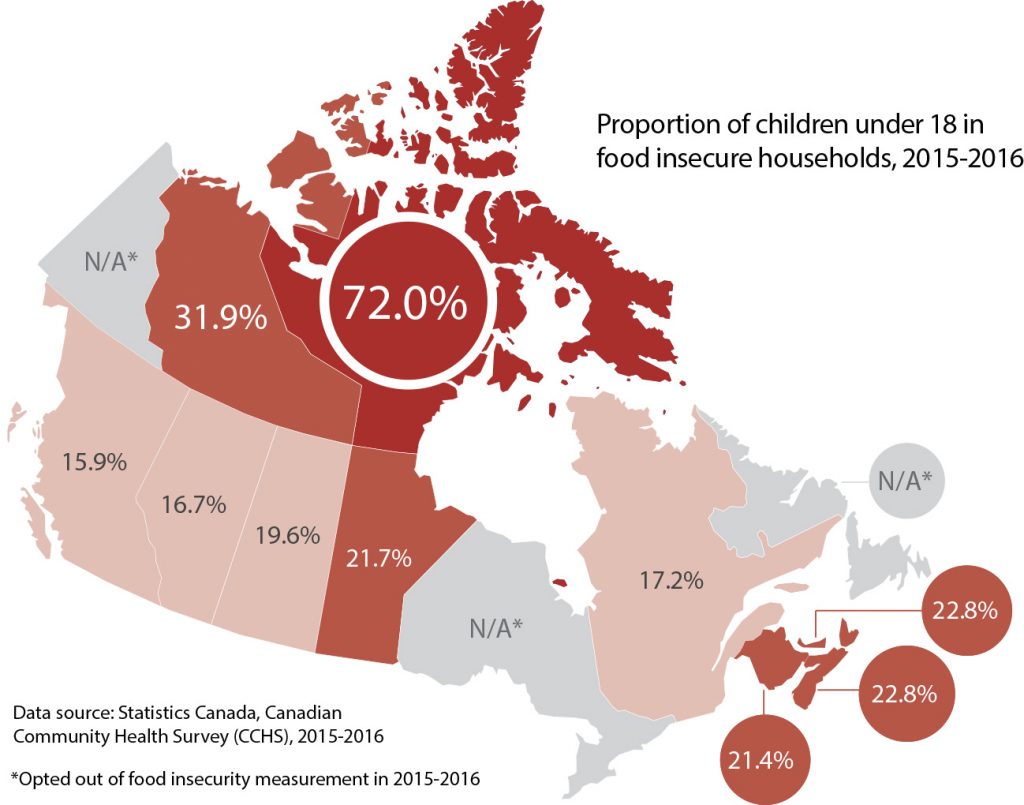 The annual reports are protected under a
Creative Commons Attribution-NonCommercial 4.0 International License
that allows you to share, copy, distribute, and transmit the work for non-commercial purposes, provided you attribute it appropriately to the original source. These reports are original works and the statistics may differ from how others report food insecurity data from Statistics Canada. Any use of the reports, including but not limited to the text, statistics, and graphics, should include clear and full attribution to the authors and PROOF. The reports include and cite findings from different research articles. Use of specific information should refer to the citations where applicable and appropriately attribute the original authors. If you have questions, please contact
proof@utoronto.ca