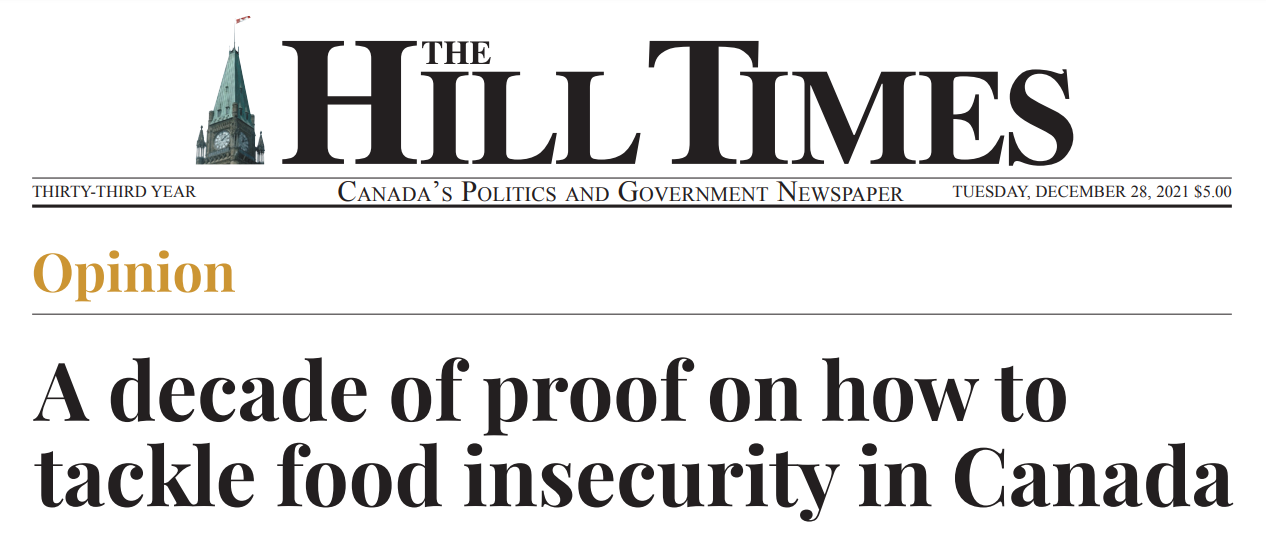 Read our new op-ed in The Hill Times, published on on December 28, 2021.
Every holiday season, Canadians are reminded to donate to their local food banks. The support shown over the 40-year history of food banks in this country is a testament to the compassion we have for each other. But food banks will be the first to tell you that they aren't the solution for food insecurity.

Food insecurity is a policy decision. It exists because people do not have adequate financial resources to meet basic needs and our current policies fail to ensure that they do. We know this from having over 20 years of Statistics Canada data on food insecurity.

Twenty-seven years ago, the first questions about households' inability to meet their food needs due to financial constraint appeared on national surveys. Sixteen years ago, Statistics Canada began systematically monitoring household food insecurity. Ten years ago, we formed the research program, PROOF, bringing together researchers from universities across North America to examine this data and identify effective solutions to this problem.