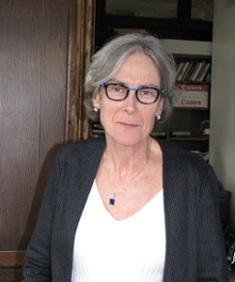 Valerie Tarasuk is a Professor in the Department of Nutritional Sciences at the University of Toronto, and the Principal Investigator on this research program. Val's research extends to Canadian food policy and population-level dietary assessment, but her primary focus is food insecurity. She has worked to elucidate the scope and nature of this problem in Canada, and examine policy and programmatic responses. Her recent work includes studies on food charity, community programs, and analyses of population survey data to elucidate the health, nutritional, and socio-demographic correlates of household food insecurity in Canada.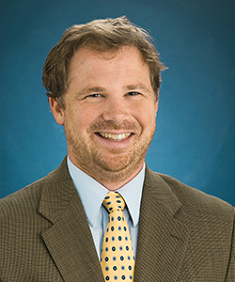 Craig Gundersen is the Soybean Industry Endowed Professor in Agricultural Strategy in the Department of Agriculture and Consumer Economics at the University of Illinois, and is the Co-Principal Investigator on this research program. Craig's research is primarily focused on the causes and consequences of food insecurity and on evaluations of food assistance programs, with a particular emphasis on the Supplemental Nutrition Assistance Program (SNAP – formerly known as the Food Stamp Program). His recent work includes examinations of the impact of the National School Lunch Program on U.S. children's health, modelling the impact of US food programs (National School Lunch Program and Supplemental Nutrition Assistance Program) in Canada, and the relationship between food insecurity, and healthcare costs and mortality.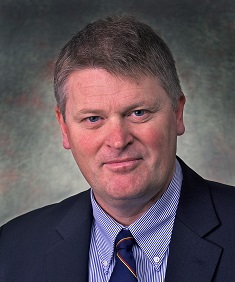 Herb Emery is a Professor and the Vaughan Chair in Regional Economics in the Department of Economics at the University of New Brunswick, and a PROOF co-investigator. Herb's research interests focus on the sustainability and reform of public health care in Canada, Canadian economic development and Canadian labour markets. His recent work includes examinations of the relationship between household food insecurity and heating costs, the impact of Canada's Old Age Security program on food insecurity and health among seniors, and the potential for a Guaranteed Annual Income to replace Social Assistance to reduce the prevalence of food insecurity.​
Lynn McIntyre is Professor Emerita of Community Health Sciences, Cumming School of Medicine, University of Calgary, and a PROOF co-investigator. Lynn's research is focused on influencing policy that will reduce household level food insecurity in Canada. She is particularly interested in women and uses both quantitative and qualitative means to address food insecurity and to advance policy that will reduce food insecurity at the population level. Her recent work has examined the framing of food insecurity in public discourse and policy arenas.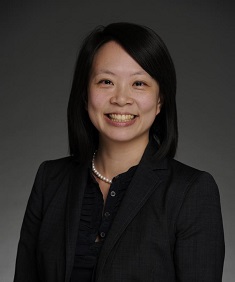 Catherine L. Mah is Assistant Professor of Health Policy at Memorial University and a PROOF co-investigator. She leads a multidisciplinary program of research in the policy and practice of public health, with a focus on health-promoting innovations in the food system. Her work integrates population health intervention research and policy analysis on environmental contexts for consumption. Her recent work with PROOF looks at policy rhetoric and framing in interventions to strengthen economic participation among underserved populations.
---
Diana Bronson joined Food Secure Canada as Executive Director in March 2012 and has worked to strengthen FSC as the national voice of the Canadian food movement. She is trained as a political scientist and sociologist and has a professional background in journalism (CBC radio) and international human rights (Rights & Democracy) as well as international climate and technology negotiations at the UN (ETC Group.) Her research, policy and advocacy work has centered on supporting social movements around the world, critically reviewing and educating around international trade and investment agreements, looking at the impacts of Canadian mining companies, and assessing the social and environmental impacts of emerging technologies.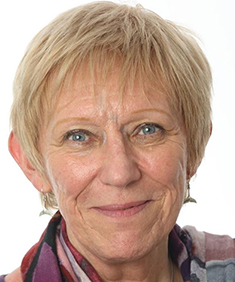 Elizabeth Dowler, a public health nutritionist, is Emeritus Professor of Food & Social Policy at the University of Warwick, UK. She draws on science and social science to work on food poverty, food security, rights and justice; public health and local food initiatives; policy evaluation; 'reconnection' to sustainable food systems. She is a trustee of The People's Health Trust and a member of the Food Ethics Council; she is advisor to the Food Foundation, Food Research Collaboration and Oxfam UK. She has served on UK government committees, and been involved in European food policy evaluations. Previously she worked in international nutrition based at LSHTM.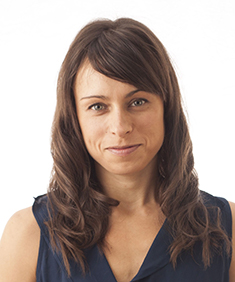 Lauren Goodman works at Inuit Tapiriit Kanatami (ITK), the national representational organization which protects and advances the rights and interests of the 60,000 Inuit in Canada. As a Senior Policy Advisor, Lauren is dedicated to advocating for the improvement of many health and social challenges that exist for Canadian Inuit. Lauren is very passionate about the right to food and coordinates the Inuit Food Security Working Group, comprised of representatives from the four Inuit regions and other Inuit organizations to develop initiatives and guide work on Inuit food security at the national level.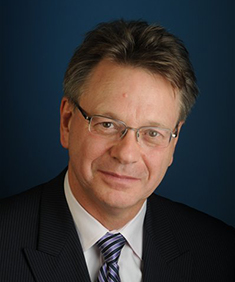 Hasan Hutchinson is the Director General of the Office of Nutrition Policy and Promotion within the Health Products and Food Branch of Health Canada. As the focal point for public health nutrition within the federal government, the office strives to promote the nutritional health and well-being of Canadians. The Office's main functions include dietary guidance, food and nutrition surveillance, research and data analysis, health promotion and public health nutrition policy.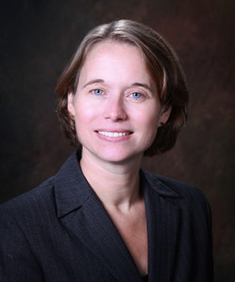 Colleen Heflin is a Professor of Public Affairs at the Harry S Truman School of Public Affairs at the University of Missouri; Co-Director of the Population, Education and Health Center; and Co-Director of the University of Missouri Research Data Center. Dr. Heflin is regarded as a national expert on food insecurity, nutrition and welfare policy, and the well-being of vulnerable populations. Her research has helped document the causes and consequences of food insecurity, identify the barriers and consequences of participation in nutrition programs, and understand the changing role of the public safety net in the lives of low-income Americans.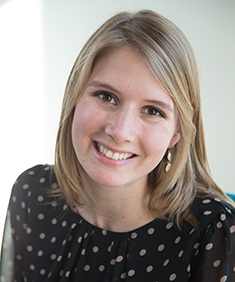 Rachel Loopstra completed her PhD in the Department of Nutritional Sciences at the University of Toronto in 2014 and since, has been working as a Postdoctoral Researcher in the Department of Sociology at the University of Oxford. Her research focuses on understanding how social welfare policy influences population health and well being, with an emphasis on household food insecurity. In the UK, she has been exploring drivers of the rapid expansion of the Trussell Trust Foodbank Network. She is currently leading a nationwide survey of food bank users to better understand reasons for food bank usage and health problems among people using food banks. In November, Rachel begins as a Lecturer at King's College London in the Division of Diabetes and Nutritional Sciences.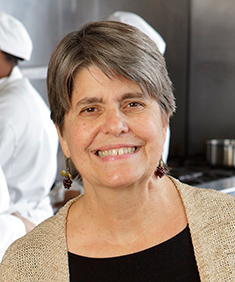 Jan Poppendieck is a Professor Emerita of Sociology at Hunter College, City University of New York and a senior fellow at the CUNY Urban Food Policy Institute at the CUNY School of Public Health and Health Policy. She is the author of Breadlines Knee Deep in Wheat: Food Assistance in the Great Depression (Rutgers,1986, University of California Press, 2014); Sweet Charity? Emergency Food and the End of Entitlement (Viking, 1998, Penguin, 1999) and Free For All: Fixing School Food in America (University of California Press, 2010), She is the recipient of a 2011 James Beard Foundation Leadership Award.
Elaine Power is an associate professor in the School of Kinesiology & Health Studies, Queen's University, where she teaches social determinants of health, qualitative research methods and food studies. Her research focuses on the relationships between food, poverty and health. She currently holds a SSHRC research grant to examine what municipal food programs offer to individuals and communities. She is the co-author of Acquired Tastes: Why Families Eat the Way They Do (UBC Press) and co-editor of Neoliberal Governance and Health: Duties, Risks and Vulnerabilities (MQUP).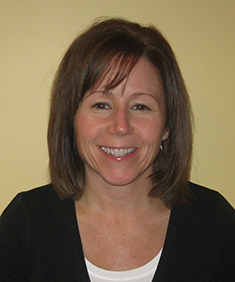 Mary Ellen Prange is a Registered Dietitian and has worked in various positions within Ontario's public health system since 1991. In 2013, Mary Ellen joined City of Hamilton Public Health Services where her main area of focus is education and advocacy on food insecurity. Mary Ellen has been a member of the Ontario Society of Nutrition Professionals in Public Health for the past 22 years and helped lead the development of OSNPPH's Position Statement on Responses to Food Insecurity.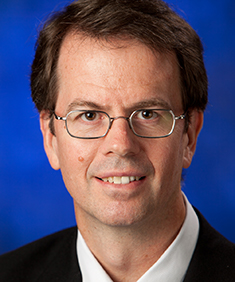 James Ziliak is Founding Director of the Center for Poverty Research and Founding Executive Director of the Kentucky Federal Statistical Research Data Center at the University of Kentucky, where he holds the Carol Martin Gatton Endowed Chair in Microeconomics in the Department of Economics. He is also a Research Fellow at the Institute for Fiscal Studies. His research interests are in the areas of labor and public economics, with a special emphasis on U.S. tax and transfer programs, poverty measurement and policy, food insecurity, and inequality.